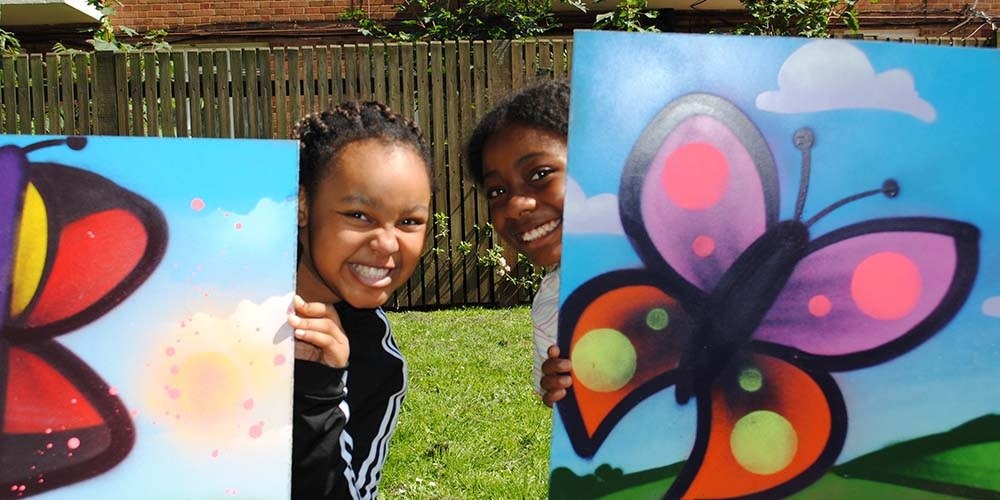 ---
We want to say a huge thank you to everyone who took part in our Summer Programme this year.
We were so pleased to see lots of you in person after over a year of online sessions.
This year's activities included drama, spray painting, dance, pottery and cycle skills (to name just a few). There has been something for everyone and the young people who joined the programme have developed many skills over the summer.
One resident who took part said, "I'm short of words to say how much we appreciate you and the whole team. Thank you so much for your support."
A big thank you goes out to our community partners who worked with us to provide a great programme: Abi, Harriet, Community Cycle works, Blue Elephant Theatre, Latin American Multicultural Group, Step and Praise, and Bolaji, our fitness coach.
Niamh of Blue Elephant Theatre said, "This was a very special summer project to be part of, working with a team who are clearly so connected and committed to the young people they work with. It's not often a project is so popular that twice as many young people turn up as expected and that's a testament to how much they've enjoyed this summer scheme."
Thank you also to Comfort from the Creation Trust community team, Sarah from Vistry Partnerships and of course to our wonderful young volunteers: Grace, Richard and David for all of their help.
And thanks to all of the young people who took part in the programme with such a positive attitude and put smiles on our faces! We look forward to doing it all again soon!
We took lots of photos over the last few weeks which you can view here.